The New Way to

Work.

Deliver.

Succeed.
Almost every business nowadays uses digital technology to perform some or all of its business process. Effective use of this technology can make the difference between success and failure. However, using a poorly designed solution or the wrong tool for the job can be almost as bad as not using anything at all.
Over the last few years there have been significant advances in the software tools available that means that bespoke software development, which was once the domain of the largest companies, is now accessible to all. We can bring those tools to bear on your company's needs and provide an efficient, cost-effective solution to ensure you're always at the top of your game.
Who We Are
We are bespoke software developers and business analysts based in Dorking, Surrey, UK. We build custom made digital solutions, tailor-made for each of our client's specific requirements. We serve small and medium sized businesses in all market sectors.
Over 30 years of experience delivering web solutions has brought us to believe it's all about delivering the correct solution to your needs. For us, the most important part of the process is to understand from the outset what you are trying to achieve and what the constraints are surrounding the project.
We will not start the core development on a project until everyone involved clearly knows what the end result of site or application needs to be. If it helps the process, we will create wireframes, prototypes, proof of concept and walkthroughs to aid the visualisation process.
One of our core philosophies is that of 'functional relevance'. Simply put, this means identifying the key goal of the project and making sure that everything about it supports the required outcome. If the project is for an e-commerce website, then everything on or about the site should be there to support and drive the user to the point of purchase. If the project is for an informational website, then everything about the site should support the users in finding the information they require in the shortest possible time.
We don't develop websites to win ourselves awards or to experiment at your expense with the latest 'fun' technologies, we develop applications that satisfy your requirements and help your business grow!
Chris Palmer
Co-founder & Managing Director
With over 35 years' experience in the IT industry, starting at the birth of personal computing, there is not much in the IT realm that Chris hasn't experienced.

He specialises in designing and building Business Workflow Systems, utilising the latest technology to deliver cost-effective solutions. These centralised systems create great user experience as well as improve efficiency, paving the path to greater growth.
Chris has worked with both large and small clients including corporates such as BT and Apple. Among his many achievements was winning the Queens Award for Export.
---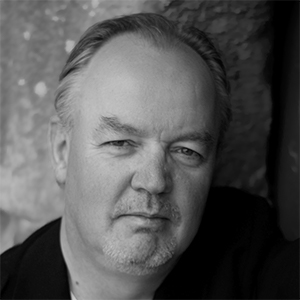 Sigal Kellermann
Sigal has over 25 years' experience in helping small and medium companies realise their digital potential and improve their efficiency & profitability.
As a software developer, business analyst and database specialist, she has a long history of leading projects across diverse industries including projects for the likes of Microsoft and Pizza Express. She specialises in building web-based Business Management systems with a people-centric approach.
---