PizzaExpress Live - Business Management System (BMS)
Our business management system (BMS) for PizzaExpress Live went live in July 2018.
PizzaExpress Live presents more than 2,000 shows each year across a number of venues. They asked us to conduct an analysis of their booking management process used for their flagship live music venues. The existing system used a combination of email, spreadsheets and shared calendars which was proving cumbersome to manage.
Having completed and presented our analysis, we were commissioned to create a web-based business management system to control the entire artist booking process, from initial research through to post-event accounting.
The system focusses on creating a booking through easy-to-use 'wizards' to simplify and streamline the booking process. From this, a number of tasks can be automatically created and assigned to the relevant team members to ensure that every aspect of the booking was addressed in a timely manner and kept visible to the whole team in a centralised area.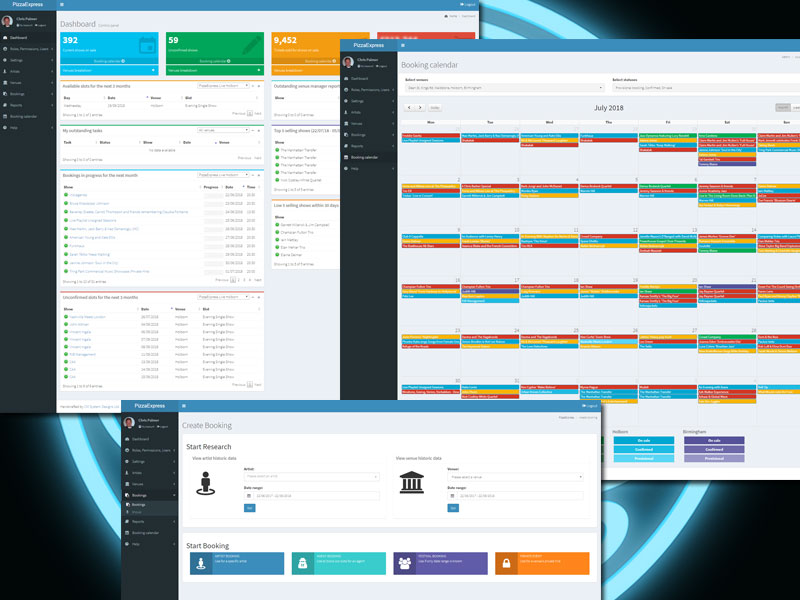 We also created a number of personalised dashboards, so that every member of the team could easily access the information relevant to their responsibilities and see the status of any tasks assigned to them. For management, we provided top-down analytic views so they could easily see an overview of all current bookings, along with up-to-date sales information, which we provided via an integration with their online Spektrix ticket sales system.
As the team were already used to using Google Calendar to give them an overview of all existing bookings, we created a colour-coded internal Booking Calendar that replicates and improves on the functionality they were used to, along with a synchronisation system to push up-to-date booking information to their Google Calendars so they have easy and familiar access to all the relevant data when out of the office.
We wish the PizzaExpress Live team all the best in using the new system and hope that it will make their work more efficient, less time-consuming, allowing them to continue putting on great music at their venues, while the system is doing the laborious digital heavy-lifting behind the scenes. We'd also like to congratulate the team on their induction into the London Lifestyle Awards® Hall of Fame and hope that our system will help them win many more awards in the future.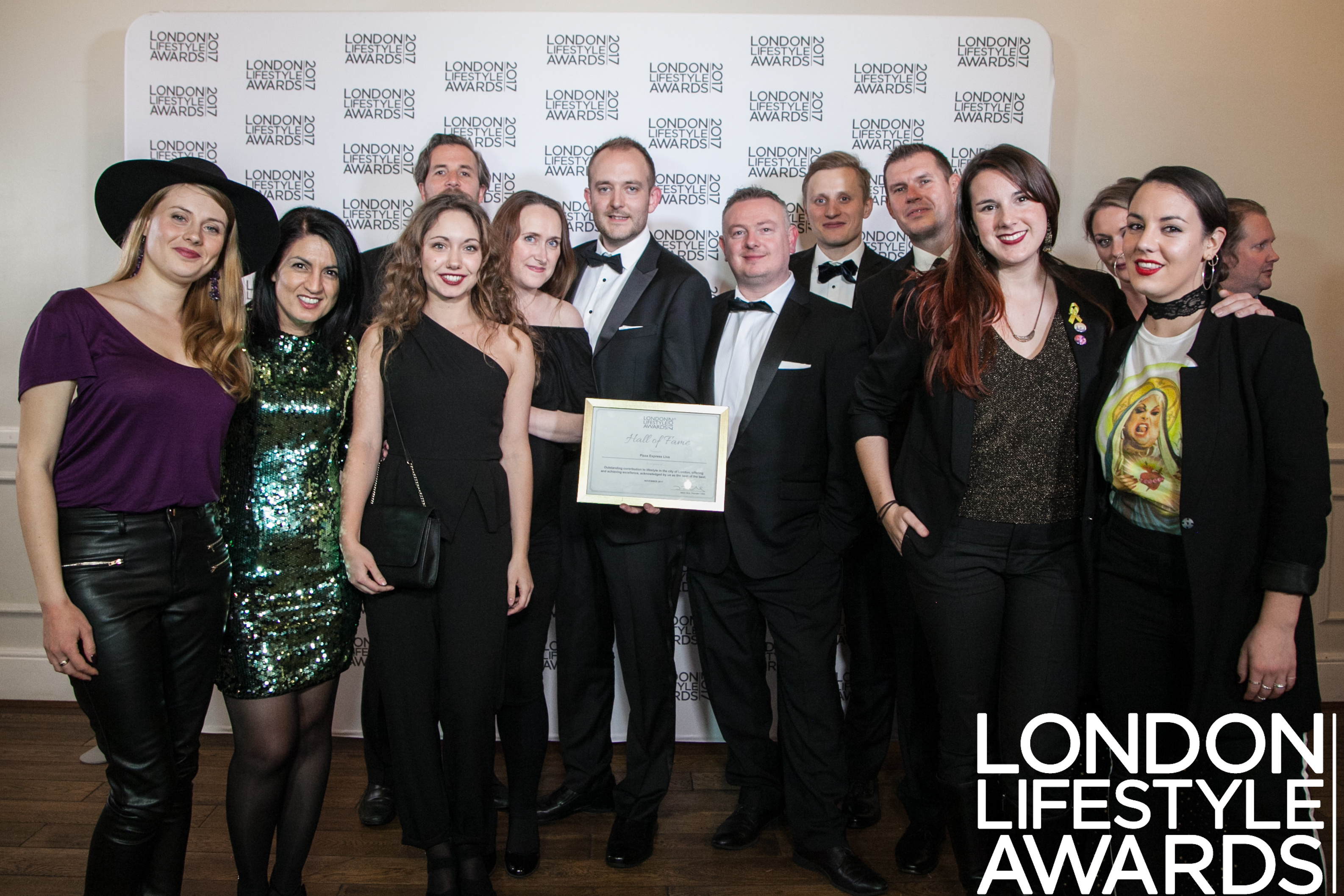 Share this post